FranklinMall.Com - Tropical Creations
Unique line of hand crafted decorative sculpture ranges from Art Deco to Nautical and much more. Tropical Creations has a beautiful translucent look that goes perfect with every decor. These products appear to illuminate when they are near light! Fast shipping, good customer service.
Disclaimer: I am associated with this site and may be biased!
Tropical Creations
Sculpture Categories are:
People
Animals & Birds
Dolphins
Tropical & Water Fowl
Fish
From the Ocean
Nautical
Sports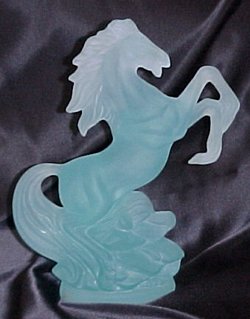 This horse was the perfect Christmas
present for a niece.
Why not see what may be perfect for you?